Description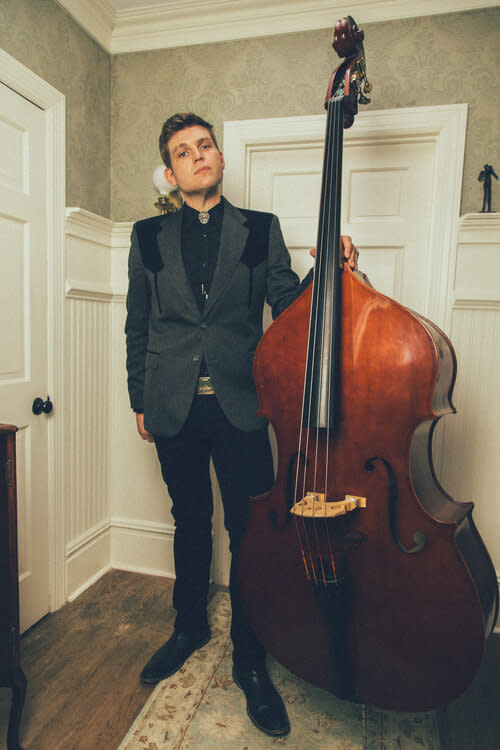 Doors Open at 5 P.M. with Happy Hour from 5 to 7 P.M. - Concert begins at 8 P.M.
ADAM CHAFFINS, WITH HIS ROOTS FIRMLY EMBEDDED IN EASTERN KENTUCKY SOIL, IS A SINGER/SONGWRITER AND TALENTED INSTRUMENTALIST WHO NEVER FEARS BREAKING GENRE BARRIERS.
Chaffins finds his inspiration in diverse musical styles and personal experiences. Creating a new lane of country and Americana music laced with tinges of R&B and indie rock, his multi-genre sound is distinctive while being comfortably familiar.
His debut solo album, Some Things Won't Last, released February 2020, was born from the constant evolution of Chaffins' music, honoring past experiences while always moving forward. Wide Open Country praised the nine-song album as "everything from fuzz-toned, drum-driven rockers to ballads laced with symphonic swells, not to mention a gorgeous cover of Keith Whitley's 'I'm Over You'."
NPR named Chaffins one of "The Best New Artists Playing AmericanaFest" in 2019. His Whitley cover was recognized by Rolling Stone, as "cinematic … that prizes layers over dense heaps of sound." NPR declared Chaffins "attuned to the potential sophistication of downhome forms – the jazzy complexity and expressive depth of bluegrass and country" with a "billowy, rhythmic unplugged rendition" that "artfully captures transparent denial and agonized pining."
Tickets at www.TheVenue109.com or at The Door as Available.